Arabic Translation Services
Using only professional Arabic translators, we can translate your content from English to Arabic and other 100+ foreign languages. Writeliff will help you reach over 400 million Arabic speakers in just a few hours!



Writeliff Is Your Arabic Translation Agency of Choice
Writeliff provides high-quality Arabic translation services in many industries. Our rigorous quality control process enables us to deliver error-free translations to our clients.
What sets us apart from other agencies is combining great quality, quick turnaround, and affordable prices.
Contact Sales
More Than English to Arabic Translation Service
We can translate your content professionally from English to Arabic or Arabic to English and 100+ foreign languages. Below are some of our most popular language pairs:
Get Started with the Best Arabic Document Translation Service
Get your Arabic documents translated and certified by a professional translator in just 24 hours.
Start Your Order
Certified Arabic Translators Available 24/7
Looking for certified or standard Arabic translation services?  Now you can order professional translations online in just a few clicks!
Need Help with Your Arabic Translation Needs?
Request a free online quote, or call us to discuss how to get your Arabic translation project completed on time and within budget.
All-in-One Arabic Language Solutions
Arabic Legal Translation
With in-depth knowledge in the legal field, we deliver optimum quality legal translation services that cater to all your needs.
Arabic Technical Translation
Understanding how accuracy is a vital factor in technical translation, we assign this type of projects to our best Arabic translators who are experts in specific industrial sectors.
Arabic Website Translation
At Writeliff, not only do we translate your website into Arabic, but also we take into account the culture and specifics of the Arabic-speaking audience.
Arabic Medical Translation
Besides their long practice in the translation field, our Arabic medical translators are medical professionals who are specialized in different medical disciplines.
Arabic Transcreation
When it comes to transcreation, it's important to know how to translate and how to be creative as well. Writeliff works with you to understand your core message and then rewrite it in Arabic.
Arabic MTPE
At Writeliff, the Machine Translation Post-Editing (MTPE) is used primarily in huge volume projects to get a high-quality Arabic translation at a high speed and low cost.
Arabic Editing/Proofreading
Editing is used to improve the translation's accuracy and suitability for its intended purpose. This step is followed by proofreading which is the final QA to double-check the document's readability before delivery.
Arabic Transcription
Writeliff provides a 100% human transcription service. Whether your clip is in Egyptian, Levantine, Gulf Arabic, or any other dialect, your file will be processed by a transcriptionist who is familiar with the dialect.
Arabic Subtitling
We provide video subtitling solutions that are up to standard. Our audiovisual Arabic translation services cover a wide variety of video content including documentaries, interviews, tutorials, advertisements, seminars, webinars, etc.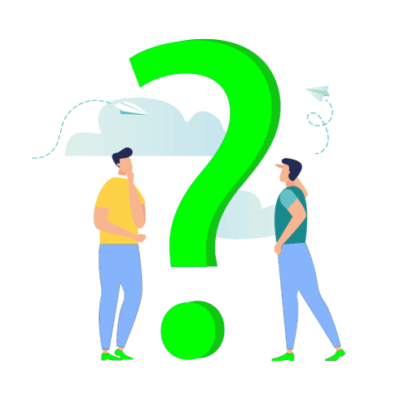 Do you provide a certified translation of Arabic documents?
Yes, we have certified translators from Arabic to English, French, German, Italian, and more.
How do you provide a certified translation?
1. Your Arabic documents get translated on the company's letterhead by Writeliff's translator(s).
2. The translation papers along with a translation accuracy affidavit are attached to a photocopy of the original Arabic documents
3. We affix our company seal on each page of the translation and the photocopy of the Arabic document(s)
The translation accuracy affidavit must bear the following:
– A statement that the translation is true and accurate, and has been performed by a professional translator who's qualified in both Arabic and English
– Writeliff's stamp and authorized signature
– The translation date
– The name(s) of the original document(s)
How can I order a certified translation?
You can request the service from here. Just mention in the Notes field that you need a certified translation and attach a scan copy of your original documents.
Do I have to send you the original documents?
How much does a document translation cost?
– The English to Arabic translation starts from $0.04 per word.
– The Arabic to English translation starts from $0.08 per word.
Where is Writeliff located?
Our business office is located at 12 Ramses St., El Sabaa Banat, 3rd floor, El Mahalla El Kubra, Gharbia, Arab Republic of Egypt.
Is it possible for you to translate my website into Arabic?
Certainly, we can even work directly in your website's source code. We can also upload your files immediately to the Web, ready for browsing, if you want it. You may learn more on our website translation page.
How are you different from other translation agencies?
We offer high-quality, affordable Arabic translation services using a potent blend of human ingenuity and computer intelligence.
What are the terms and methods of payment you accept?
Credit cards, debit cards, PayPal, cheques, and bank transfers are all accepted. Payment in advance is required.
Which currencies do you accept as payment?
All major currencies are accepted.