One of the key elements of successful marketing online is the creation of quality content. To keep your audience engaged, you need to provide them with consistent,  value-adding content. With a dedicated team of expert writers and editors, our strategic content solutions cover a wide variety of industries. We create SEO-optimized content that connects with target audiences and ranks well in search engine results.
Instant Quote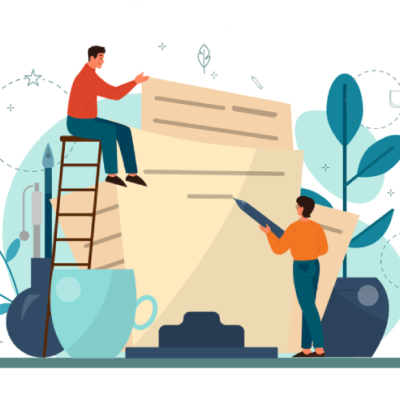 Web Content
We are experts in creating quality content to drive more traffic to your website. Our web content writing service is designed for companies and organizations that need initial content for their new websites. With our partners, we make this content optimized for search engines. We do not just create the contents of your web portals, but we also advise you on the possible structure and organization of the different sections and landing pages.
Article/Blog Writing
To attract and retain new visitors to your blog, you need to add new articles and posts on a regular basis. Writing good articles helps you increase web traffic, improve SEO, enhance your brand image, and also allows you to attract more customers. We maintain and update your blogs and social networks with exclusive and valuable articles based on your specialization.
Copywriting
Copywriting is the art of writing the script of advertisements and other forms of promotional materials. The words you use for your marketing materials are part of your image, whether as a person or a company offering a product or service. Writeliff offers professional copywriting services for different types of marketing materials such as brochures, newsletters, press releases, etc. Our team of dedicated copywriters will help you build your brand awareness by providing creative pieces of writing on who you are and what you are offering.
Technical Writing
Efficient technical writing plays an essential role in the success of any product you offer. Combining writing skills with in-depth industry-specific knowledge, Writeliff helps you present your products and services in a clear, simple, and properly structured. We create different types of publications for our clients such as user guides, installation, and assembly instructions, operator manuals, maintenance and repair, product catalogs, part lists, and spare parts, etc.
Looking for a high-quality content writing service?
You can leave your translation and localization requirements to us. If you're looking for a reliable translation agency for your project, please contact us.