French Translation Services
We provide standard and certified translation services from French to English and English to French. Our professional French translators will assist you in expanding your audience among French speakers!
Instant Quote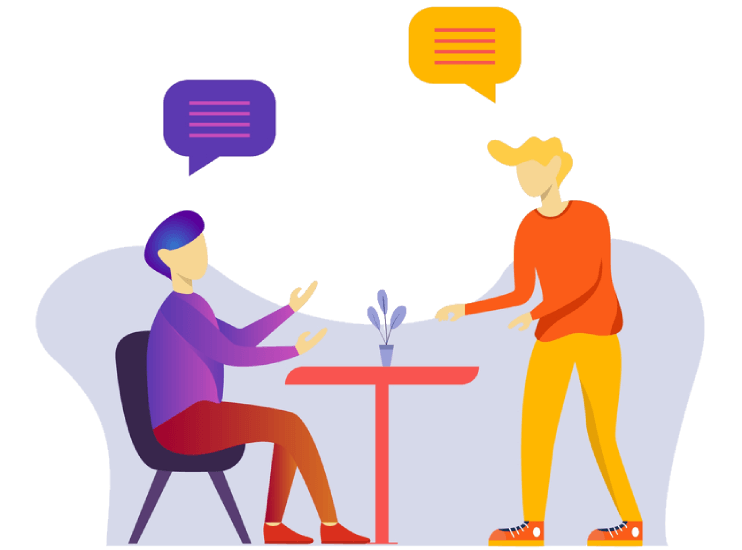 Professional French Translators Online
French document translation services by certified French translators in just a few clicks. Our French linguists are well-versed in their fields as well as the French dialects and cultural nuances. They guarantee that the context, grammar, and cultural meaning of your document are preserved in translation, regardless of whether your target language is French or English.
English to French Translation Services That You Can Trust
Writeliff is your go-to French translation agency. Our certified translation services are super-fast, error-free, and affordable. Every French translation completed by Writeliff is guaranteed to be an exact representation of the original document.
Start Your Order
Certified French Translation Services
Certified French to English translation services are available online for all official documents such as birth certificates, marriage certificates, and diplomas. We work with certified translators from many countries such as Egypt, Qatar, Saudi Arabia, US, UK, and others.
Get My Free Quote
French Translation Rates
Our translation company offers professional French translation services at an affordable price point. You can choose between two different types of translation based on your needs. With our team of qualified translators, you can be confident that your translations will be accurate and of the highest quality.
Order Translation
I'm really happy that we in Getac rely on Writeliff translation services and would strongly recommend their services to anyone who is looking for professional translation.
Karima Sakout, Getac
We've worked with Writeliff more than once, and their delivery dates have always been on time. Also, the translation has always been clear and accurate. The prices are very affordable as well.
Zakaria Sakout, Increase Co.
Had a great experience with the team at Writeliff. They were professional, quick and helped me get an urgent job done with minimal stress. Will use their team again for sure.
Vivian Wood, 4401.earth
French Language Localization Solutions for Every Need
French Legal Translation
With in-depth knowledge in the legal field, we deliver optimum quality legal translation services that cater to all your needs.
French Technical Translation
Understanding how accuracy is a vital factor in technical translation, we assign this type of projects to our best French translators who are experts in specific industrial sectors.
French Website Translation
At Writeliff, not only do we translate your website into French, but also we take into account the culture and specifics of the French-speaking audience.
French Medical Translation
Besides their long practice in the translation field, our French medical translators are medical professionals who are specialized in different medical disciplines.
French Transcreation
When it comes to transcreation, it's important to know how to translate and how to be creative as well. Writeliff works with you to understand your core message and then rewrite it in French.
French MTPE
At Writeliff, the Machine Translation Post-Editing (MTPE) is used primarily in huge-volume projects to get a high-quality French translation at a high speed and low cost.
French Editing/Proofreading
Editing is used to improve the translation's accuracy and suitability for its intended purpose. This step is followed by proofreading which is the final QA to double-check the document's readability before delivery.
French Transcription
Writeliff provides a 100% human transcription service. Regardless of the dialect present in the audio clip, your file will be transcribed by a skilled transcriptionist who is proficient in that specific dialect.
French Subtitling
We provide video subtitling solutions that are up to standard. Our audiovisual translation services cover a wide variety of video content including documentaries, interviews, tutorials, ads, seminars, webinars, etc.
Quick Facts About the French Language
French is the official language of over 29 countries and is spoken by approximately 300 million people worldwide.
French is the second most learned language in the world, after English.
French is an official language of the United Nations, the European Union, and the International Olympic Committee.
French is also the official language of many international organizations, such as the Red Cross and Doctors Without Borders.
Varieties of French
There are many varieties of French spoken around the world, each with its own unique features and dialects. Here are some of the most well-known varieties of French:
Need Help With Your French Translation Needs?
Request a free online quote, or call us to discuss your translation project.
Frequently Asked Questions