Medical Translation Services
Medicine is one of the most challenging specialties of the translation profession. One mistake in medical translation can be life-threatening or even fatal. As a professional translation agency specializing in the healthcare sector, we have an ethical obligation to provide the best service to every customer.
Instant Quote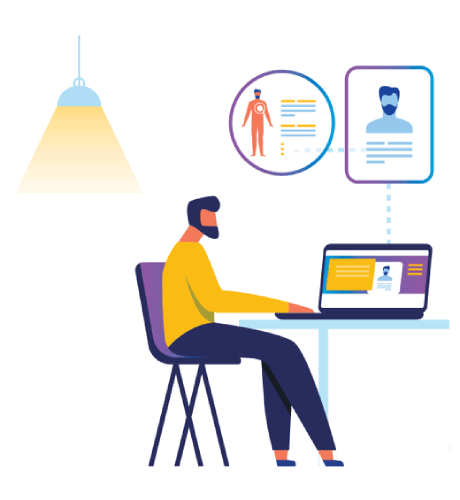 Medical Translation for the Healthcare Sector
The medical documentation is full of specialized terminology and complicated language. However, there is no room for error when translating health-related information. Therefore, we're fully committed to delivering error-free medical translations accurately reflecting the original documents. This is achieved by hiring only expert translators with a medical background.
Driven by a quality-focused translation process, we put in place a meticulous quality assurance system. This includes editing and proofreading by a medical translator before delivery. Whether it's medical, veterinary, or pharmaceutical, we guarantee a service that will meet all of your medical translation needs.
Request a Medical Translation Quote
Expert Medical Translation Agency
Writeliff is a leading medical translation agency providing services for healthcare organizations. We provide medical translation services to many organizations operating in the health sector. Errors and inaccuracies are totally intolerable in medical translation. They could have serious consequences in terms of health, costs, and credibility.
Our team of medical translators has a solid background and professional experience in the industry. Most of our medical translators are physicians and pharmacists who prefer to translate than to practice their profession. Aside from the skills of our medical translators, our system offers the highest security to protect the confidential documents of our clients. 
Need help with your medical translation project?
You can leave your translation and localization requirements to us. If you're looking for a reliable translation agency for your project, please contact us.
Accurate Translations for All Medical Documents
Medicine is a generic concept that covers a broad area of human knowledge, including many disciplines and areas. No medical professional can master them all. Likewise, no translator can do it either, despite having excellent training in medicine. Over the years, our company has built a vast network of professional medical translators who are experts in various fields of medicine. Our medical translators are carefully selected based on their medical degrees, experiences, and linguistic and technical skills. Our medical translation team comprises physicians, surgeons, vets, and pharmacists.
You can count on us in translating the following medical documents:
Clinical history
Consent forms
Drug labels
Medical communications
Medical questionnaires
Medical reports
Healthcare Brochures
Scientific Publications
Patient education documents