If you're thinking about learning Arabic, that's great! No matter if you're doing it for religious purposes, doing business, or traveling to the Middle East.
One thing to watch out for is getting stuck on vocabulary when you're trying to have a conversation. It's a common problem for beginners and can be super frustrating.
Arabic is a difficult language to learn and one of the most ancient. It's the Arab world's primary language.
So, take it easy and don't get too stressed out. Learning Arabic can be challenging, but it's also super rewarding!
In this article, I bring to you a list of the best apps for translating English to Arabic. These apps not only offer word-to-word translation but also have the ability to translate entire websites into Arabic in a single click.
Discover the most innovative new apps. Here are the top 10 Arabic translation apps in 2023:
#1 Google Translate
For Arabic to English dictionaries and phrasebooks, we generally prefer Google Translate first. It can translate between more than 100 languages online and 50 offline (typing only). One of them, of course, is Arabic. The application can also interpret two-way talks. Street signs and restaurant menus are also translated by the camera. There's even handwriting assistance. In general, this software is ideal for holidaymakers and travelers. If Google Translate does not function for you, Microsoft Translator is an excellent option.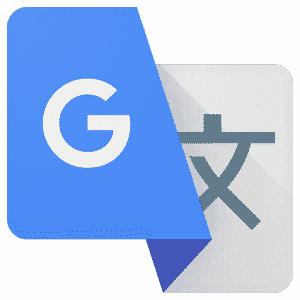 FREE DOWNLOAD
#2 Microsoft Translator
Microsoft Translator is a free online and offline translation tool that supports over sixty languages. Text, voice, conversations, camera images, and screenshots may all be translated using the iOS and Android app.
It's a pretty good tiny translation app. It isn't quite as excellent as Google Translate, but it comes close and does the job well enough. I like that it has a variety of translation options (voice, text, etc.) and can be used both online and offline.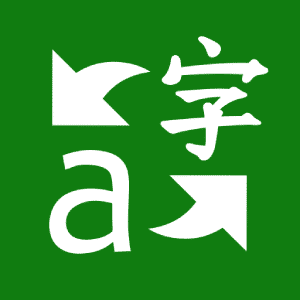 #3 Reverso Translate and Learn
Reverso is a multilingual dictionary with a lot of power. It covers roughly a dozen languages, including Arabic. It possesses all of the expected characteristics. This app allows you to translate words between any of the languages it supports. You also receive offline access, examples of words in context, word suggestions, and even some bonus features like study flashcards. The app has a few connection difficulties now and then. It does, however, function fairly well in most cases.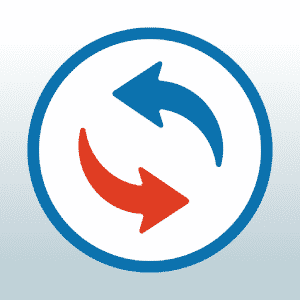 FREE DOWNLOAD
#4 Arabic Dictionary – Dict Box
You may have an accurate English to Arabic translation at your fingertips with this free app. It's a user-friendly tool with more than 600,000 words!
Why do I need this app, exactly? When am I likely to come across Arabic? I'm not interested in learning Arabic. They have no right to be in my presence. I'm not a bigot. Arabs are welcome in my country, but I refuse to learn Arabic. I'd like them to communicate in English. Why are there so many positive reviews for this app?
This is when an app like Arabic Dictionary and Translator comes in handy. It exclusively converts Arabic to English and the other way around. Other capabilities include complete offline support, word suggestions, definitions, and images, as well as the ability to swiftly translate content from other apps such as web browsers. It isn't going to blow your head. That's an excellent, straightforward option. The free version includes advertisements, while the full version costs $6.49. The adverts are removed in the full version.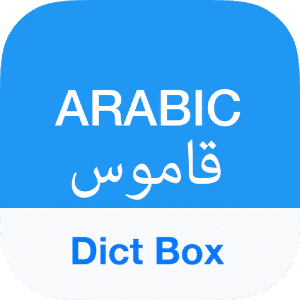 FREE DOWNLOAD
#5 English-Arabic Translator
Another good yet basic translation tool is English Arabic Translator. Words, phrases, and even complete sentences can be translated using this program. It also offers audio pronunciations and can interpret handwriting. The layout is very simple and straightforward. That's pretty much it for this software. Fortunately, it performs admirably in all of them. Another basic and light option is this one. The software is likewise free to download and use, with no in-app purchases. There are some advertisements, but that's about all. However, we wish there was a method to pay our way out of the commercials.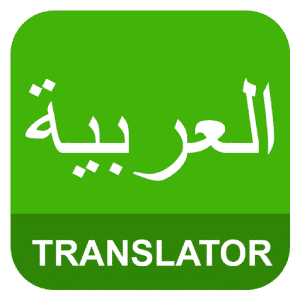 FREE DOWNLOAD
#6 iTranslate
ITranslate is a free smartphone translator and dictionary that allows users to translate texts into more than 100 languages. This language translator is available for Android and iOS devices to download.
The iTranslate app is an excellent tool for translating Arabic to English and vice versa. The app is free; however, the offline version is only available if you upgrade to the Pro (paid) version. Also excellent is the male/female voice choice.
FREE DOWNLOAD
#7 Arabic Verb Conjugator
This free app enables users to learn how to conjugate Arabic verbs. This offline tool offers quizzes and tenses, among other things.
In a seedy part of town, I found myself trying to order a carpet. This Arabic Verb Conjugator not only assisted me in negotiating the price of my throw rug, but it also assisted me in conversing with my Uber driver on the way home. What will they put next on a phone?!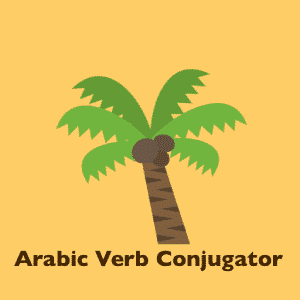 FREE DOWNLOAD
#8 Translate Voice
Translate Voice is a free Android translator app that supports over 80 languages and maintains an account of previous translations. It also corrects spelling and suggests new words.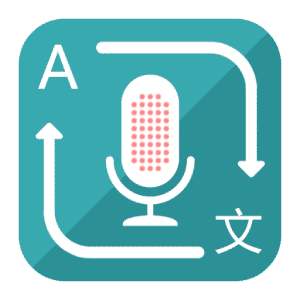 FREE DOWNLOAD
#9 Babel Dictionary & Translator
Babel Dictionary is a great free translation app that enables you to translate words and phrases in more than 60 languages. This app has many features, but the most exciting feature of all is the translator!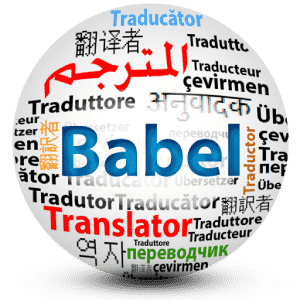 FREE DOWNLOAD
#10 WordReference
WordReference is an app that you can download and use for free. This app is great because it includes a dictionary, translator, conjugator (which tells you how to use the verb in a sentence), as well as grammar rules and answers to questions about words. The WordReference App has been downloaded over 10 million times, so maybe this will help clear up some language barriers!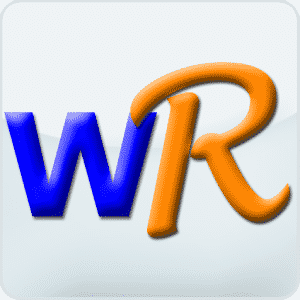 FREE DOWNLOAD